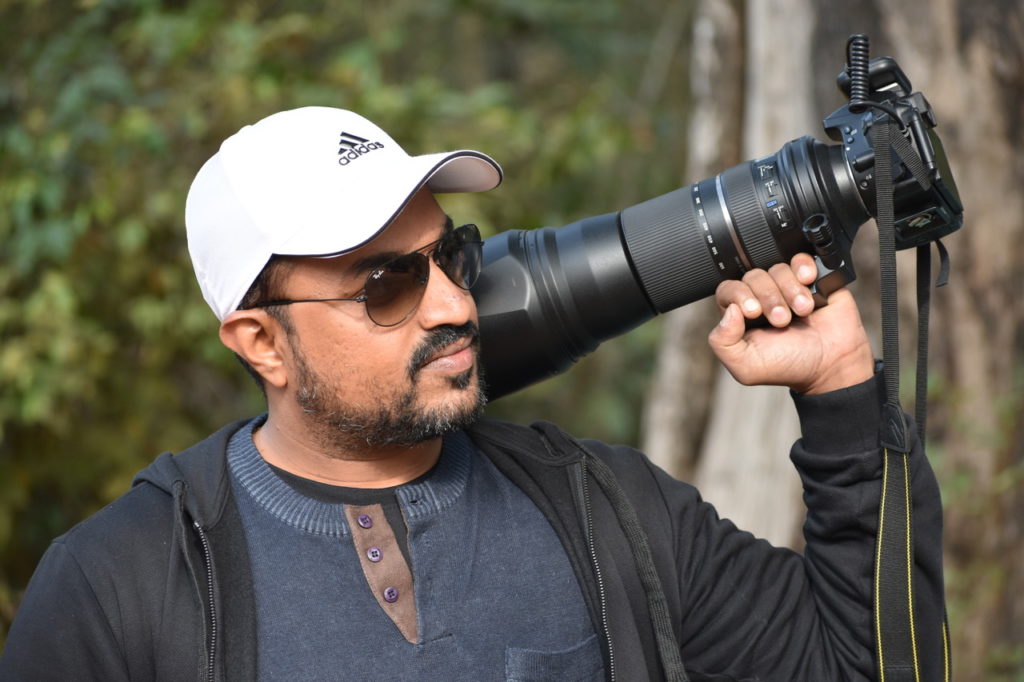 My friends and family would often tell me that I have a flair for photography but to me it was more of a hobby then. I recall sifting through hundreds of pictures in my gallery and realizing that subconsciously I would conceptualize a subject in a frame even before shooting it. Then came a pivotal moment in my life when I first spotted a tiger at a jungle expedition in 2014. This marked the beginning of my love for wildlife and photography. I began capturing tigers through my lens and have just fallen deeper and deeper in love since. I am self taught and believe in single minded focus and dedication to the art for the sake of art.
In the jungles I experience a sense of peace and oneness with the universe. Communing with nature satiates me from deep within. I am not shutter happy. It is important for me to understand the mood, the feeling, the habitat and the environment before I click. Personally, I like capturing moods and expressions of big cats. I am perfectly at peace just observing big cats, studying their behavior and unique personalities. Underexposed, artistic photographs are what I prefer.
Today I find a sense of contentment and joy while beholding the array of wildlife photographs that I have clicked. I am truly blessed to have been mentored and guided by some of the very best names in the industry. I have been on wildlife photography expeditions to almost all major parks in India and to the Masai Mara in Kenya. I believe in continuously learning and finding inspiration from many a photographs, photographers and the wild itself. I also teach photography on field in forests across India and Africa. I use Nikon and DJI gears for all my shoots and Adobe Lightroom & Photoshop for post processing.
To me photography is the art of freezing time.
I believe in the extraordinary power of a picture; it well and truly speaks a thousand words.
I feel like I have only just begun to learn the language.